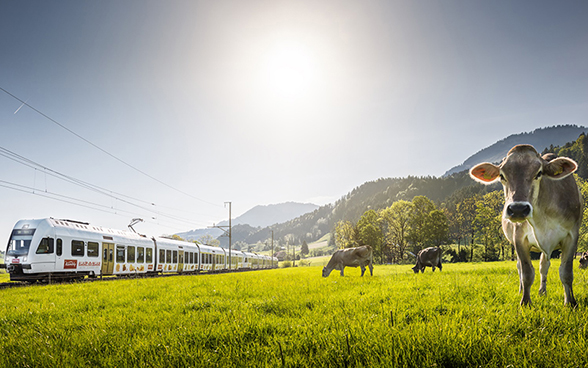 The negative impact of public transport on the environment should be kept to a minimum within economically reasonable limits. Through its preventive activities and in cooperation with the Federal Office for the Environment FOEN and the cantons, the FOT ensures that transport companies strictly comply with regulations intended to protect the environment and the special standards applicable to the transport of dangerous goods. These areas may be the subject of audits and company inspections carried out by the FOT. At international level, the FOT is committed to continually improving regulations governing the transport of dangerous goods.
As well as preventing risks to humans, the FOT also regularly assesses the risks that may arise from the transport of dangerous goods (e.g. petrol and heating oil) by means of risk analyses and fault and incident reports.
At various facilities, such as marshalling yards, workshops or landfills, soil has been heavily contaminated with harmful substances over the years. The FOT's environmental experts ensure that these polluted sites are identified and assessed in terms of their environmental risk. If limit values stipulated in the Contaminated Sites Ordinance are exceeded, the necessary measures must be taken to protect the environment. This may also include remediation.
The regulations laid down in the Air Pollution Control Ordinance (APCO), the Non-Ionising Radiation Ordinance (NIRO) and the Waters Protection Ordinance (WPO) apply to public transport undertakings just as they do to other companies. In the area of environmental safety, the FOT ensures that the legal requirements on environmental impacts are met with regard to public transport.